We are a proud equal opportunity employer here at Kurt Geiger and there is no doubt that leadership and inspiration from our female management team has been fundamental to the growth and success of Kurt Geiger.
We believe that the results of the gender pay gap reporting, where it appears that on average men are paid more than women does not tell the whole story of what it is like to work here and the comparatively equal payment that men and women receive. The results do not illustrate that we are a predominately female business and that there is a disparity due to the fact we have significantly more females in stores than in Head Office.

We believe that the results detailed in this report are explained by the gender split between retail and Head Office; by the nature of our product we tend to attract female applications in our stores. We feel that our results do not reflect this trend as we have many senior females within our Head Office, with 88.6% of our part time population being female. It is notable therefore that the Gender Pay Gap in our premium retail store group is 5%, below the national average.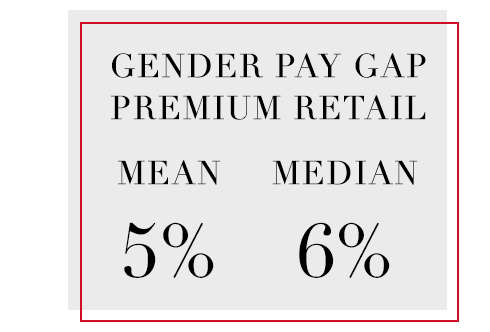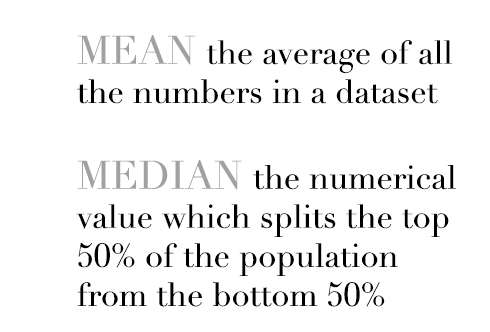 In Head Office however, there are more male employees than there are in store, and by the nature of Head Office roles, average pay tends to be higher.
It is reported that nationally, one of the main reasons for gender pay gaps, is that men are more likely to hold senior positions than women. We feel that our results do not reflect this trend as we have many senior females within Head Office.
Functions that are run by females in Kurt Geiger include eCommerce, Finance, Buying, Design, HR, Property, Operations, Customer Relations – not to mention the two female directors out of a board of six.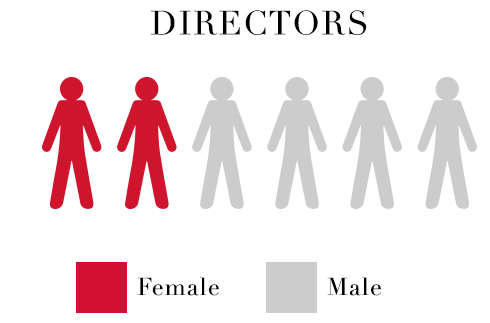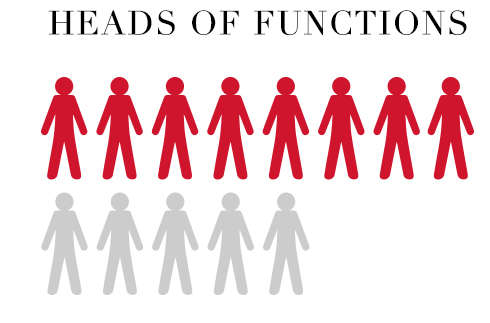 We are proud that many of our senior females in Head Office make family life work alongside their careers with our flexible working arrangements, meaning that that we do not lose this key talent from our business. We will continue to strive to work in modern and effective ways in order to both retain, attract and internally promote female talent. An illustration of how important female talent in our business is can be reflected by the fact in Head Office, 68.9% of promotions in 2017 were women.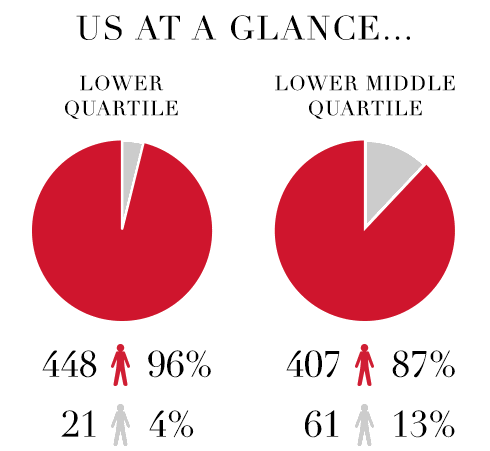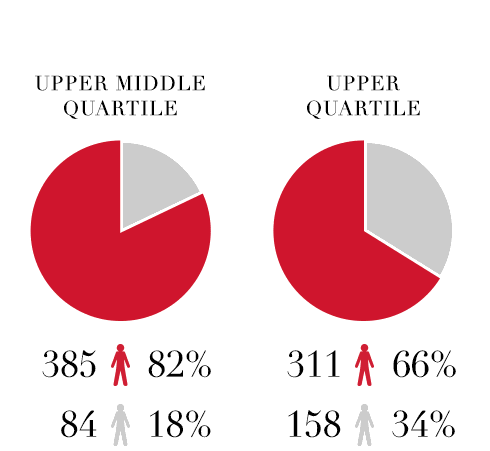 It is a requirement that we report on the gender split into four quartiles of pay bands, the results of which are above.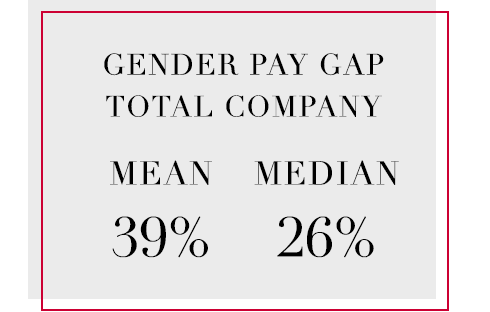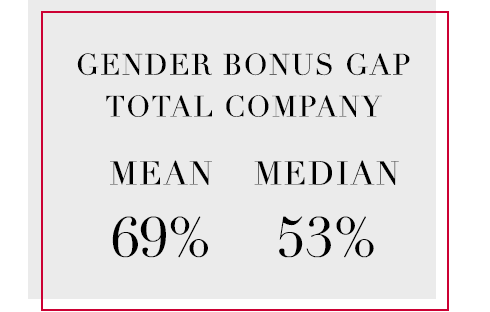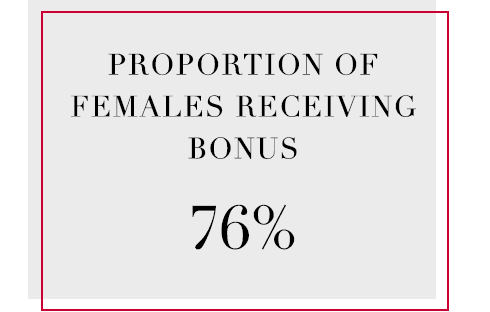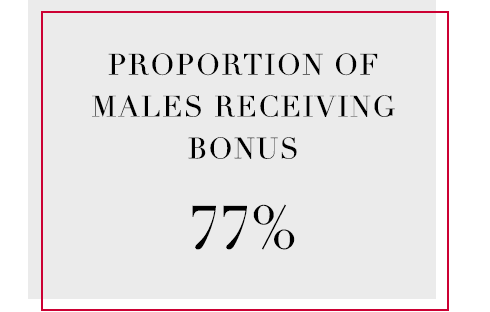 ways to improve
In the efforts of absolute transparency, we believe that an area we can improve on is our attraction of candidates within S.T.E.M functions. In line with industry averages, this is both highly paid and a male dominated area, which we believe contributes significantly to the disparity of our results. Last year we have seen great success and development in both Kurtgeiger.com and Shoeaholics.com. As a consequence we have significantly expanded our teams, who are largely male (Albeit, with some fantastic female team members).
A commitment from us in 2018 will therefore be to broaden interest from female prospective candidates, and make a sustained effort to ensure a career in this sector with us - is appealing to all.
our focus for the year ahead
Continue to promote our flexible working practices in head office to ensure we retain a senior female team.
Undertake proactive initiatives to attract more females to careers within S.T.E.M *(Science, Technology, Engineering and Mathematics).
Actively seek female apprentices in underrepresented areas to grow and nurture talent from within the organisation.
Sponsor third party organisations who strive to specifically generate interest in attracting women into S.T.E.M.
Continue to ensure that pay and reward is monitored fairly.
I can confirm that this statement is correct at the time of publishing and calculated in line with the Equality Act 2010.