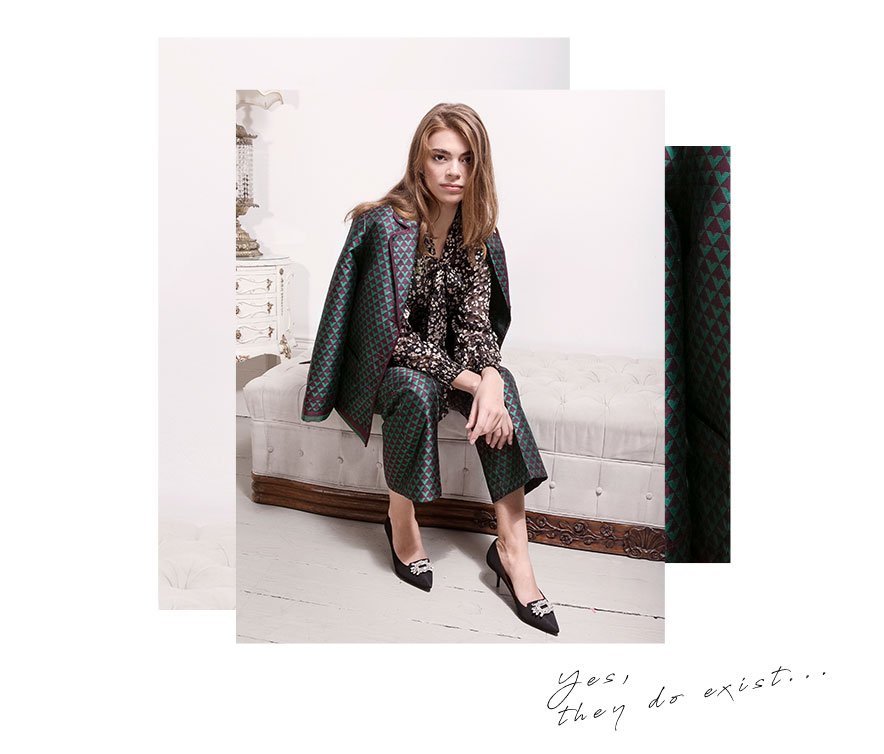 Comfortable party shoes you can legitimately dance (or, you know, just stand) all night in aren't (as you'd be forgiven for thinking) the stuff of fashion urban legend. If your diary is already filling up with more festive events than there are days on your advent calendar, you're going to need a pair of party shoes that will last as long as you do – because nothing will dampen your Christmas spirit faster than throbbing feet. Plus, those blister plasters are seriously pricey.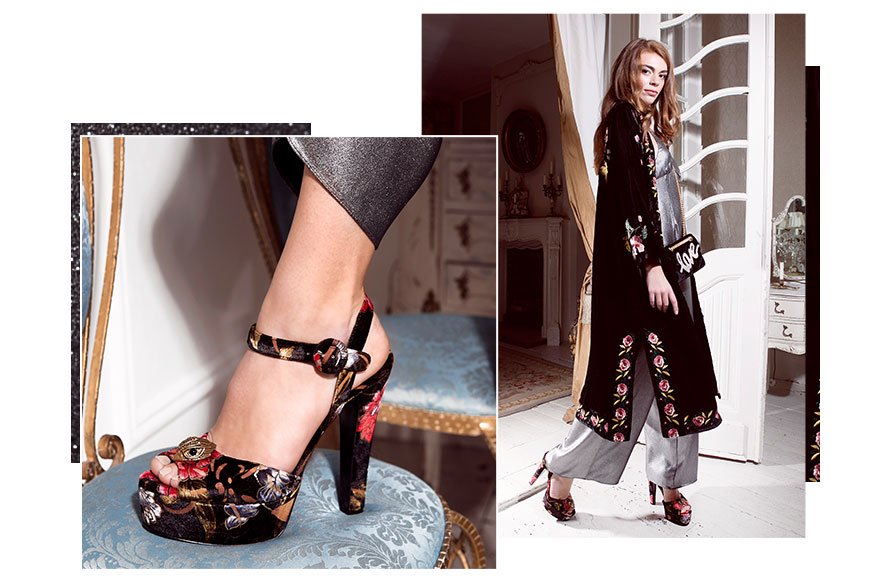 With that in mind, it's time to approach party shoes from a different viewpoint this season. Eye-wateringly high is no longer the only way to go, but if you'd rather leave the house naked than go to a party sans heels, it's all about the platform. Paradoxically, the 70s-inspired style relieves the stress high heels can put on your arches by putting the sole of your foot more on a level with the heel. With their floral velvet finish and jewelled eagle head, Kurt Geiger London's 'Soar' platforms are the epitome of party season opulence.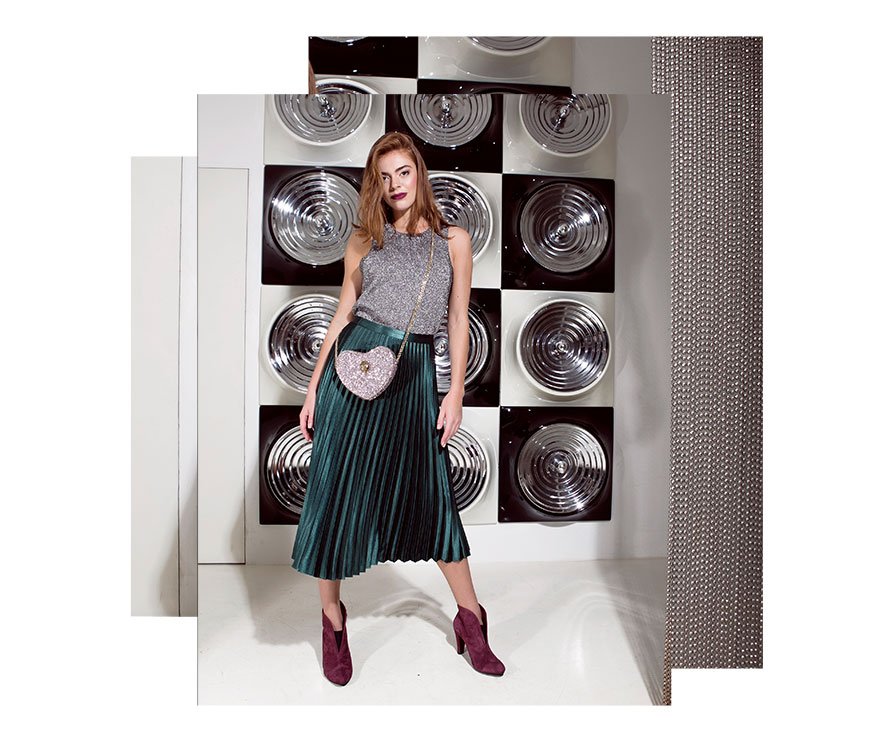 If comfort and style fight for the top spot when it comes to party shoe credentials, we've got the answer. Combining a clever flexi sole and padded sock with a flattering V-cut and on-point wine hue, Carvela Kurt Geiger's 'Rida' boot is the fashion version of having your cake and eating it. Wear with metallic skirts in equally luxe jewel tones to show off the statement silhouette. For those of you that haven't yet succumbed to the kitten heel, a social calendar busier than Bella Hadid's (for December at least) may make you reconsider. Enter Kurt Geiger London's 'Pia' courts. What they lack in height they more than make up for in decadence thanks to a scattering of catwalk-approved crystals. Style with fashion's new favourite party option, the tailored suit, or try with straight leg denim and a sequinned polo neck.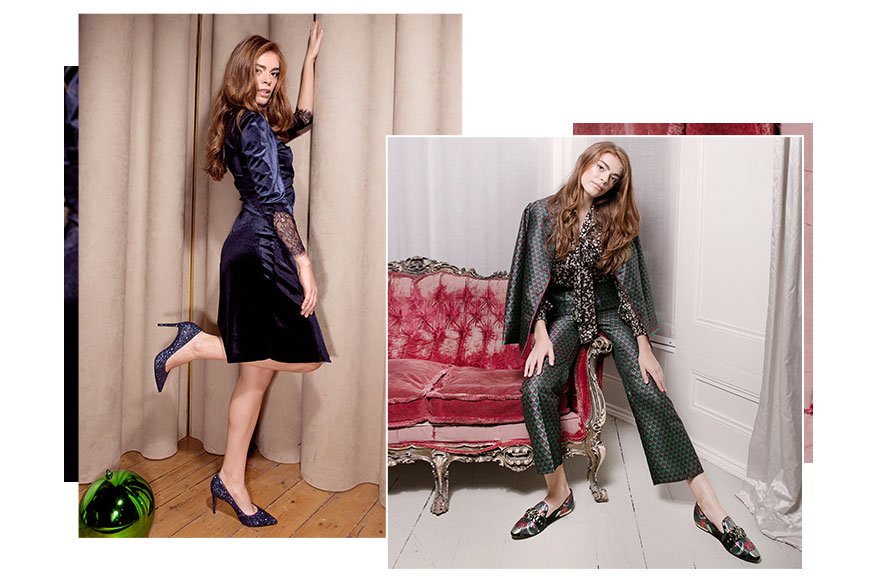 Needless to say, that burning sensation in the balls of your feet is not at all conducive to festive frolics (if you know, you know). Thankfully, flats have become perfectly acceptable, nay, actively encouraged, as an evening shoe option in recent seasons - think less loafer, more elegant smoking slipper like Carvela Kurt Geiger's 'Lottie'. This fancy flat fully embraces the lavish sensibility of the festive season, from the jewel trim to the brocade fabric and gold-tone heel detailing. For something a little more elevated but less wince-inducing, opt for Carvela Kurt Geiger 'Alison', a glitter-covered teal court with a dance floor friendly 90mm mid-heel. Fashionable footwear with zero pain? Bring on the parties…
Shop Party Shoes