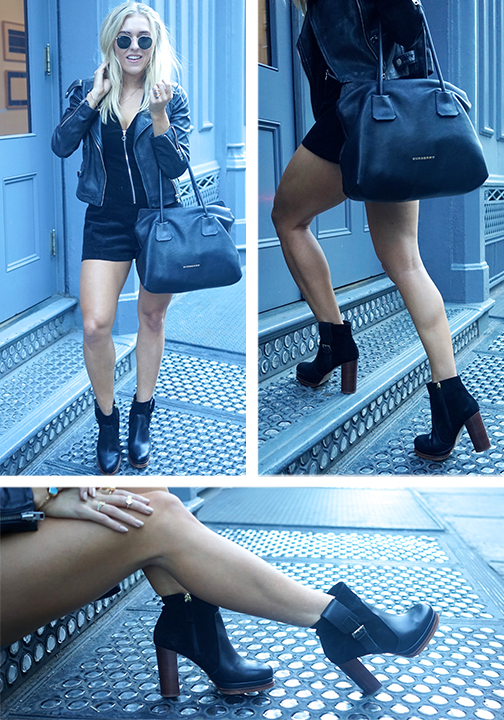 Walking through the quirky streets of New York City, we've teamed up with fashion blogger Em Talks who has perfected flawless NY style. Pairing her KG Kurt Geiger 'Sibling' boots with a black playsuit and leather jacket (although mentioning she also teams them with black skinny jeans), she proves these boots are an ideal option for any outfit.

Said Em about her look: "I chose these boots because I love suede, it makes them different from the standard leather boot. The gorgeous, chunky wooden heel not only makes them look great because it adds a different texture, but it means they're durable and easier to walk in. These boots are the perfect addition to any Autumn/Winter wardrobe, they go with jeans, skirts and can be dressed up or played down."

If you've taken inspiration from Em Talks' New York style, share your looks with us on Facebook, Instagram and Twitter.
shop KG Kurt Geiger