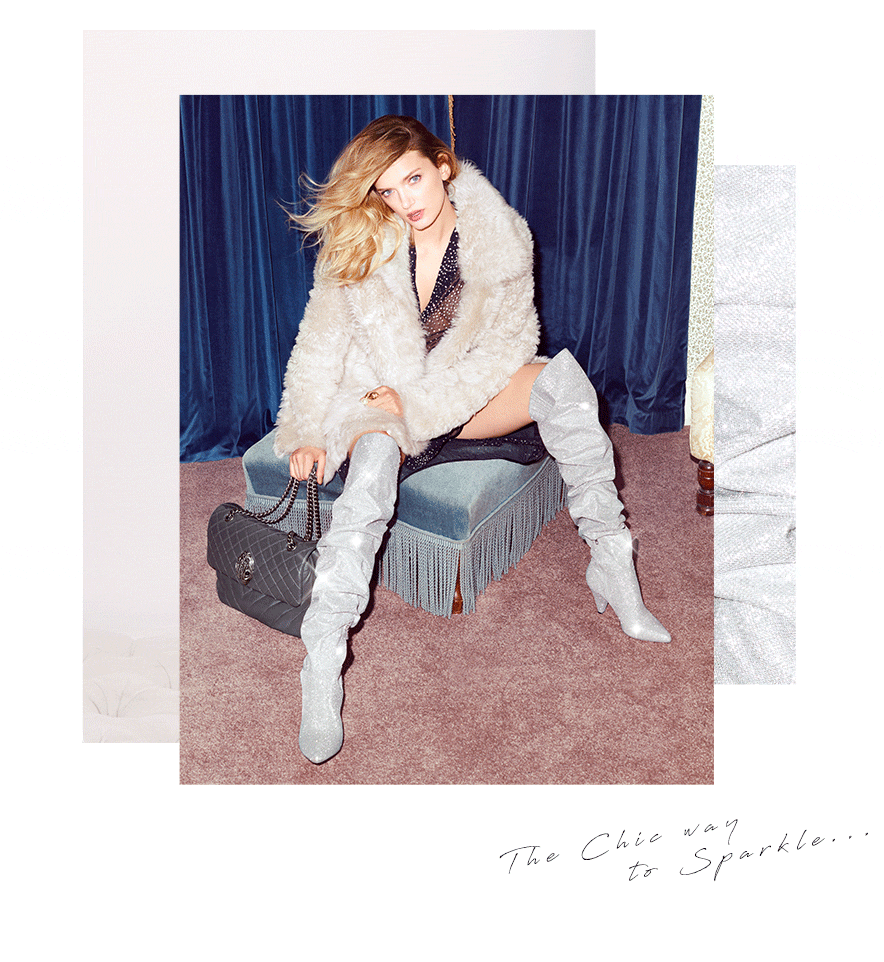 From the Kirakira-enhanced sparkly images flooding your Instagram feed (it means glitter in Japanese) to mascaras and lattes (yes, really), glitter is everywhere right now. This revival couldn't be more apt; not only is the festive season glitters rightful time to, erm, shine, there's something inherently magical about glistening glitter that can't help to spread a little happiness in these uncertain times. So, now that the shimmery stuff is officially no longer just for five-year-olds and festivals, meet the glitter heels and bags to add some - sophisticated - sparkle to your life this party season…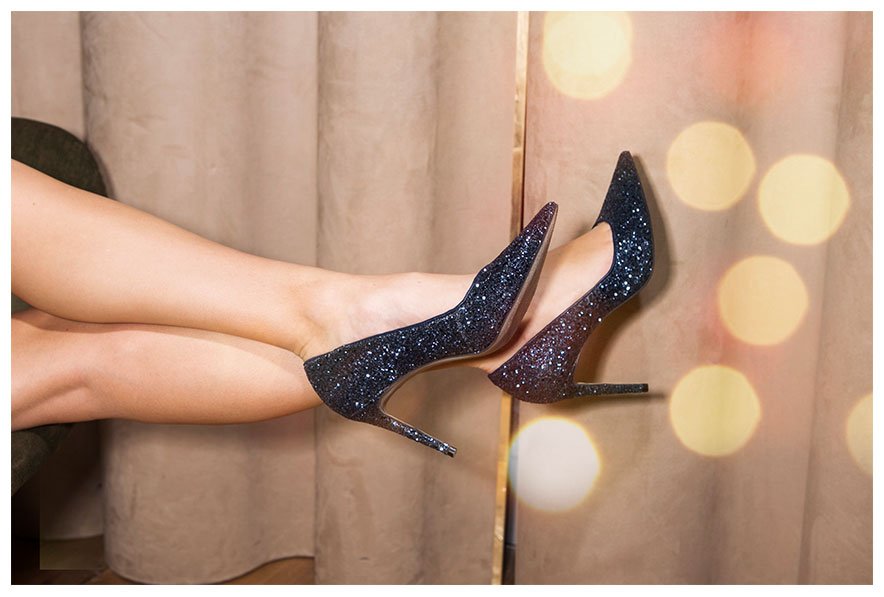 If the mere mention of glitter brings back memories of ill-advised 90s beauty experiments, news that Saint Laurent and Gucci are among the names leading the glitter charge should put you at ease. Go all out with the Kurt Geiger London silver 'Violet' over-the-knee boots or keep things at the subtle end of the sparkle spectrum with Carvela Kurt Geiger's navy glitter 'Alison' courts. With Alison's mid-height heel and Violet's on-trend cone, both are suitably comfortable for dancing the night away, which you will want to do. Trust us, glitter is infectious like that.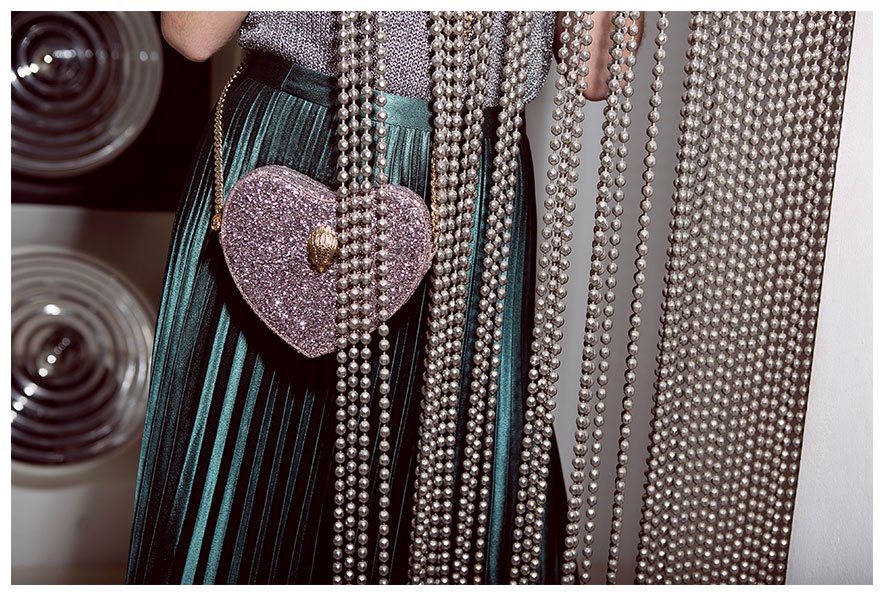 From crafting as a kid to dressing up for a night out, glitter can always be relied upon to bring out your playful side, so embrace the fun factor with Kurt Geiger London's 'heart cross body bag. In pink, black or red, it will lend a suitable dose of festive glitz to this season's alternative party outfit of choice, the tailored suit, but looks equally good accessorising jewel-toned lame or velvet party pieces.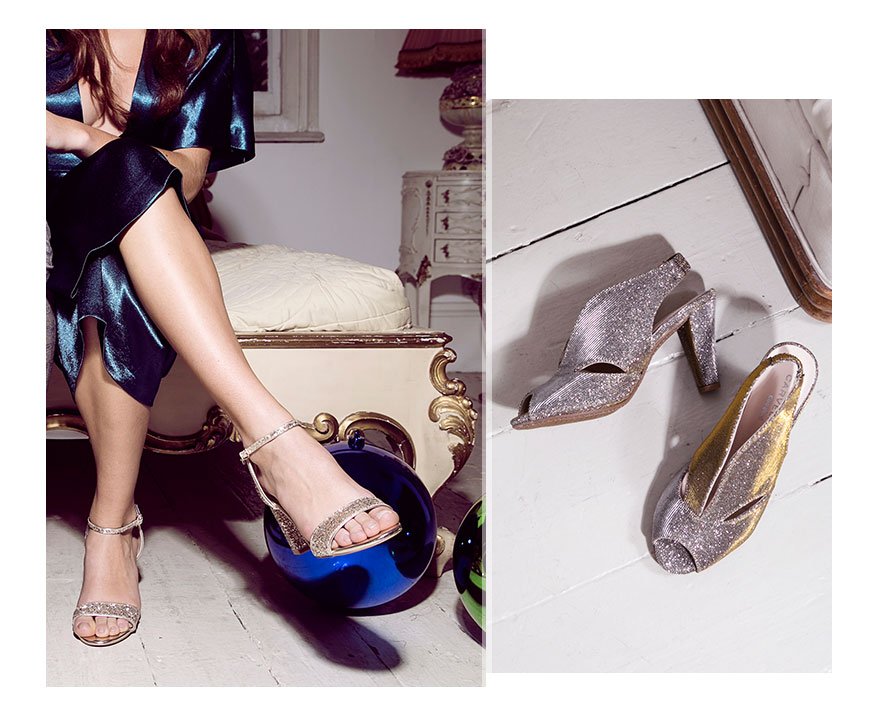 Winter wedding, New Year's Eve, a festive lunch that rolls on into evening drinks (we've all been there); whatever your party season wardrobe requirements, you're going to need a pair of shoes you can last the duration in. Cue Carvela Kurt Geiger 'Arabella'. Though not strictly glitter, the metallic lurex finish (very Studio 54, ergo very on-point) gives the impression of the sparkly stuff and packs in the comfort courtesy of a cushioned sock, flexible sole and 90mm heel. Now that practical is no longer a dirty word when it comes to fashion, block-heels are booming. Work the gilded glittery Carvela Kurt Geiger 'Gigi' with everything from cropped jumpsuits to silky midi dresses.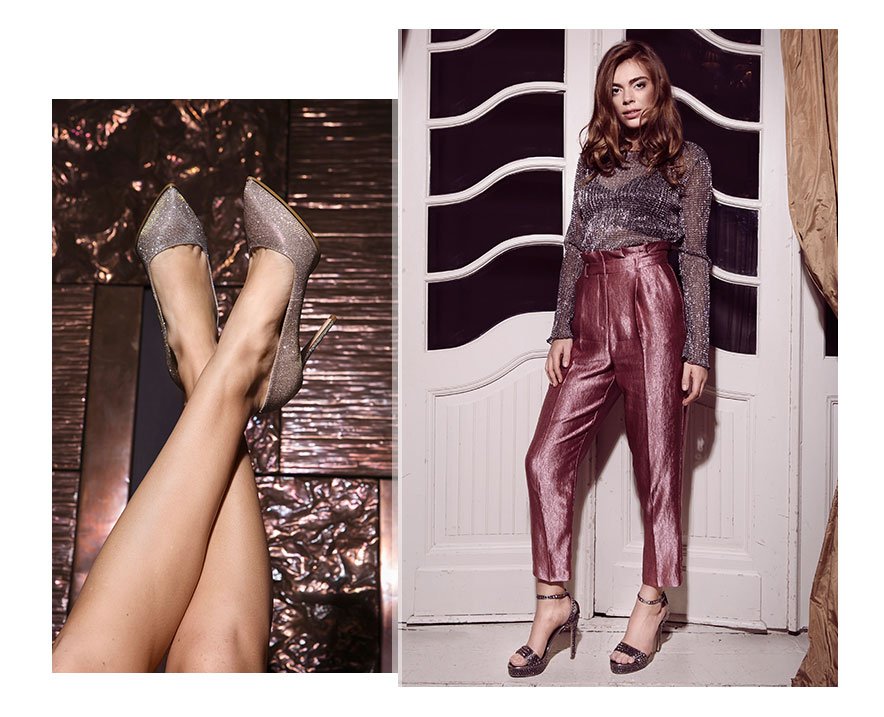 Court shoes are undoubtedly the chicest way to work the glitter trend, making KG Kurt Geiger's 'Beauty' a must-have addition to your collection. A classic party dress will always look elegant with courts (just avoid anything too sparkly) but for an offbeat spin, wear with straight leg denim and a plush velvet top or lurex-threaded blouse. Actual glitter particles aren't the only way to sparkle this season either – catwalk-approved gems and jewels create an equally dazzling effect. Carvela Kurt Geiger's 'Kankan Jewel' t-bars, 'Genevieve' ankle boots and 'Genna' platforms offer myriad ways to bejewel your look.

So there you have it, all you need to go forth and glitter this festive season…
Shop Party Shoes