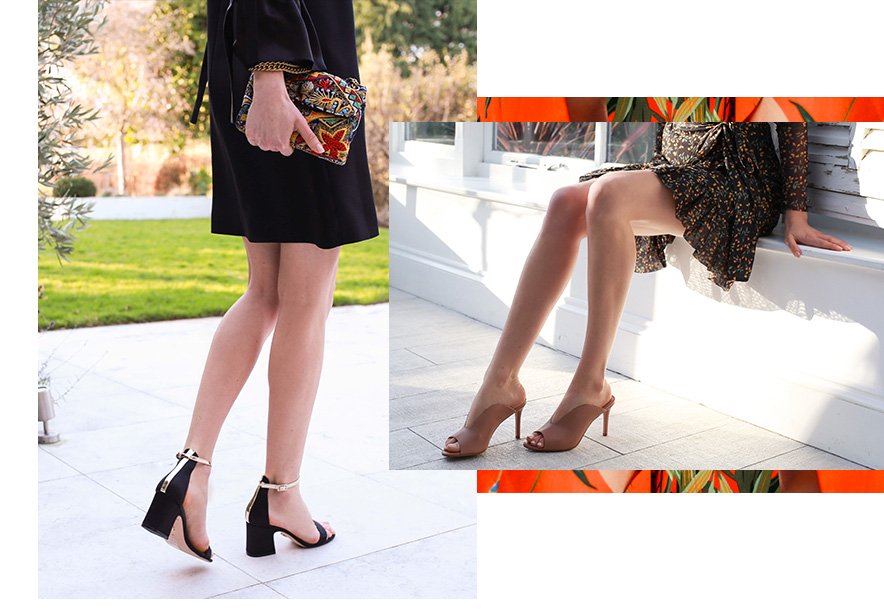 Introducing Modern Occasion Shoes and bags for the races, weddings and beyond...

Booked your ticket for the races? Wedding Save the Dates flooding in fast? Spring brings a flurry of social occasions to look forward to, and in turn, plenty outfits to plan. This season at Kurt Geiger, we're re-writing the occasion wear rulebook and ditching the outmoded dressing up diktats. Welcome to Modern Occasion, where bejewelled slippers and cool mules now rank as highly in your going-out arsenal as staple stiletto strappies and go-to court shoes. To clarify, both are still viable options, it's just that 'event dressing' has finally caught up with what we love to wear on an everyday basis. And more accessory options can only be a good thing, right?


.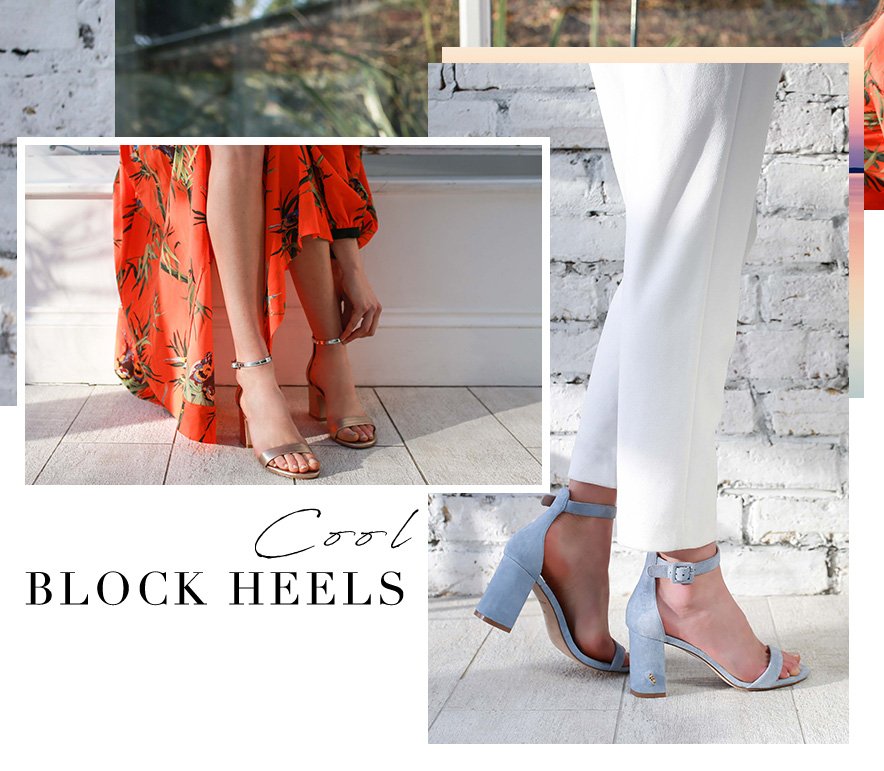 As we said, gone are the days when walking (let's face it, by the end of the day it's more like hobbling) in spike heels was considered compulsory for special occasions. Handily, the block heel offers comfort and cool factor in spades and looks as good with sharp suiting as it does dresses and skirts. Kurt Geiger's Duke and Langley with their respective metallic and pastel finishes, tick off two of spring's key trends, while Carvela's Gianni proves the block heel is anything but boring thanks to a covering of on-point crystals. While it's undoubtedly a more amplified take, Kurt Geiger's Carlisle platform still falls into the block heel category, and what says 'special occasion' more than multi-tone sequins and metallic straps?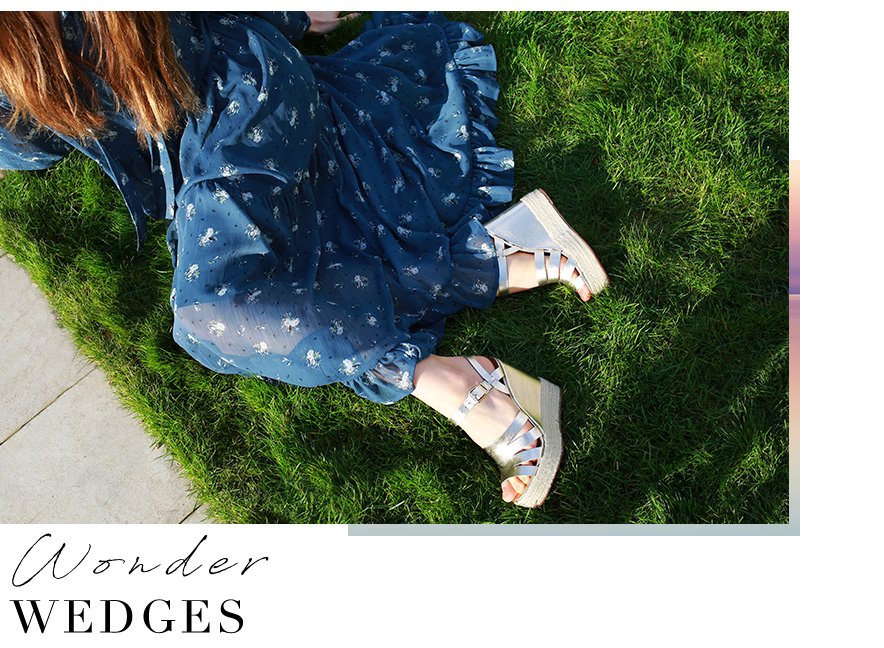 After a fashion hiatus, the wedge is back. It's not hard to see the appeal – the platform sole means the foot is less arched than in heels and you can say goodbye to sinking into the grass. For those who like their wedges towering, try Kurt Geiger's Aura and Notty . Aura's luxe leather and contrasting raffia trim will take you from special occasion to summer holiday, while Knotty – a serious hit with the style bloggers last season – will turn heads at the races and pool parties alike. After something less Vertigo-inducing? Carvela's Alexa is the last word in comfortable chic, combining a padded sock and flexible sole with a flattering v-cut and peep-toe. Try all three with wide-leg jumpsuits or a cool short suit.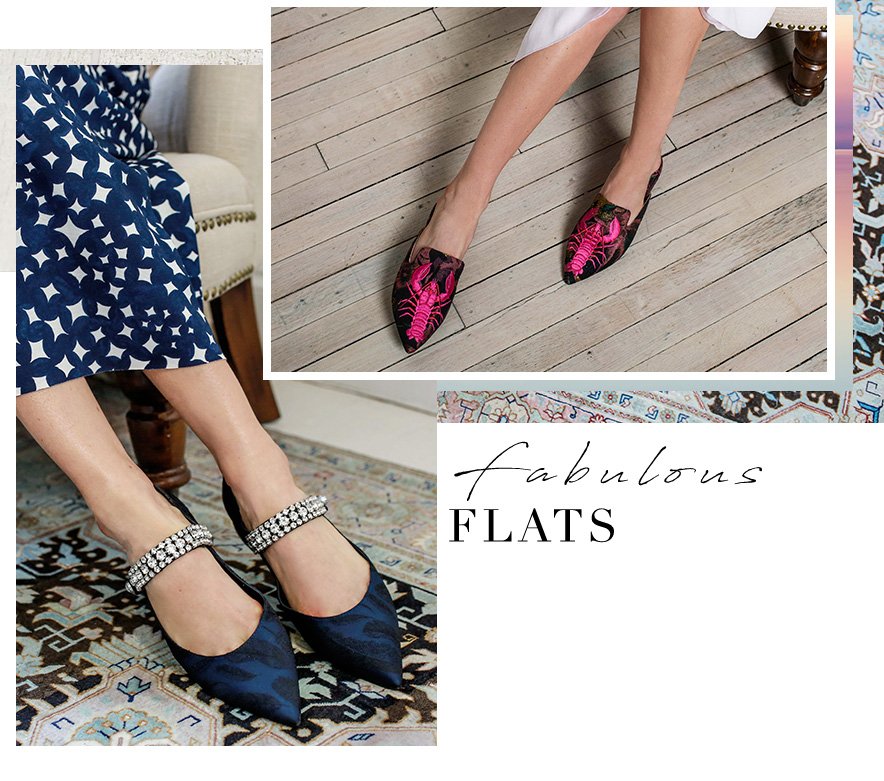 Once upon a time, wearing flats for a glamorous occasion would have been considered fashion heresy. Thankfully, those days are gone, and the stand-out flats on offer are plentiful. We're not talking loafers here, but elegant evening slippers and sleek pointed flats with exquisite detailing that more than makes up for the lack of a heel. Kurt Geiger's Otter flat is back and more opulent than ever, with two luxe fabric finishes embroidered with our instantly recognisable Lobster motif to choose from. Quirky? Yes. Elegant? Absolutely. Another flat favourite returning for SS18 is Kurt Geiger Kingly , a pointed Mary-Jane adorned with a sparkling crystal strap. In black grosgrain, grey velvet and an embroidered feather print, who needs the Kira Kira app when you've got these on your feet?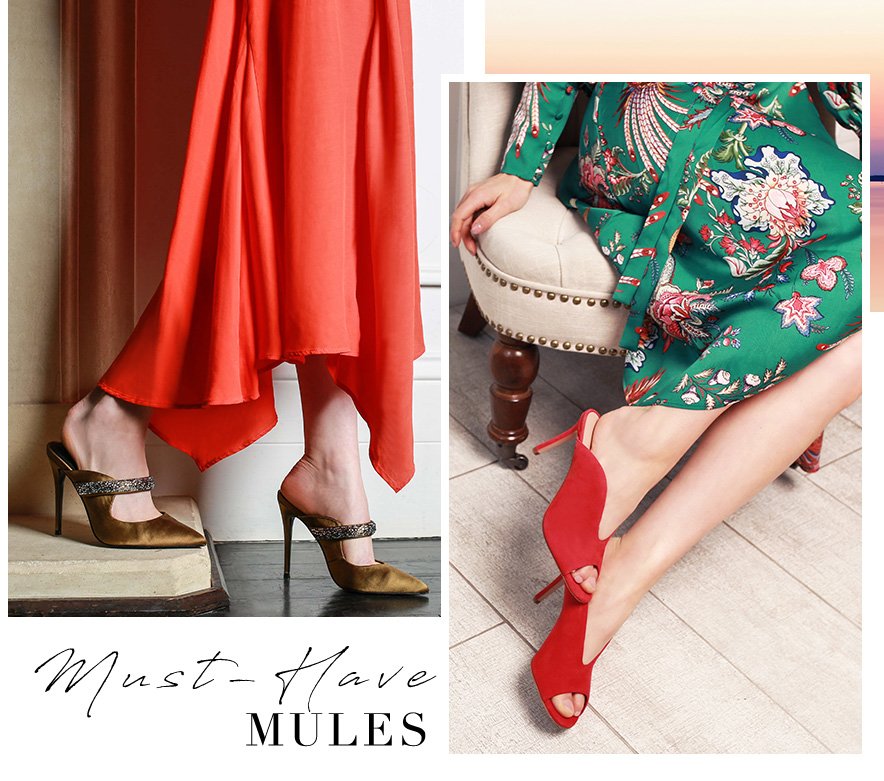 Sometimes, comeback trends can be a flash in the pan. Not so with mules, which, after a resurgence last year, have definitely proved their style staying power. Adding instant, insouciant cool to any outfit with just the right amount of coverage, mules make the perfect option for the British springtime. Closed-toe styles are great for those early-in-the-season events when it still feels a little premature to get your toes out, and the jewelled trim on Kurt Geiger Lexington seriously ups the desirability ante. For a low-fi but no less luxe take, opt for Kurt Geiger's V-cut Broadwick and Berwick . The latter has a sexier, 100mm heel, the former an easier-on-the-feet 85mm – the nude is particularly impressive at elongating the leg. If wear-all-day potential is your wish, look no further than the block-heeled Carvela Grappa . Whichever you go for, wear with cropped trousers or shin-grazing hemlines to ensure maximum visibility.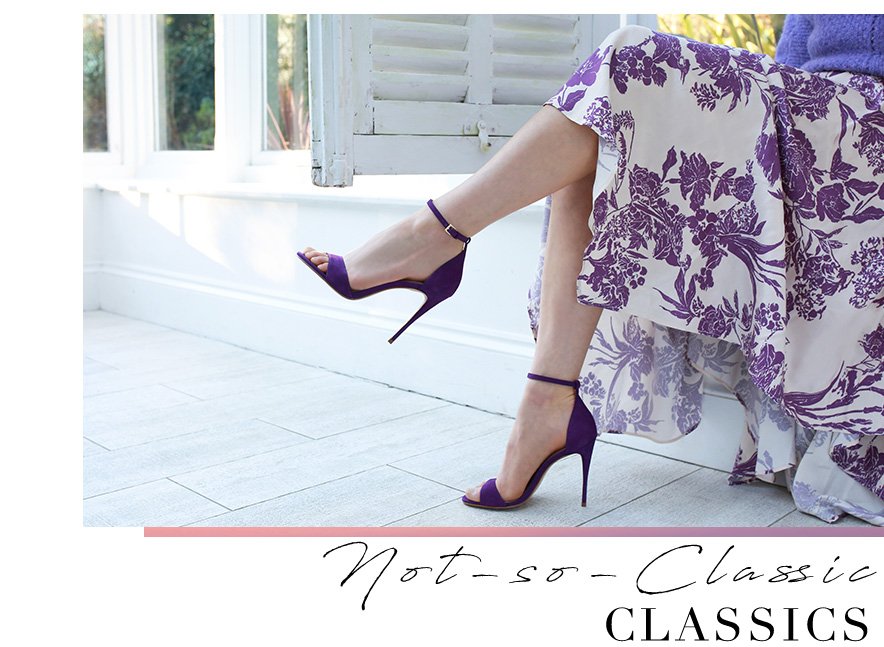 When it comes to courts and pin-thin strappy heels, it's all about fresh twists that set them apart. The gilded cigarette heel on Kurt Geiger's iconic Bond and Britton courts makes them instantly recognisable, ditto the former's d'Orsay cut. A celeb favourite, they now feature extra padding to up the comfort factor and a lower price tag that definitely doesn't require an A-list bank account. Cult Carvela courts Alice feature stand-out degrade finishes while Glimmer comes in a new Ultraviolet hue, which also happens to be Pantone's 2018 colour of the year. As fashion continues to fall back in love with the kitten heel, Kurt Geiger's jewelled Pia provides the ultimate elegant-but-wearable option that looks as good with denim the day after the big event. And that's the beauty of Modern Occasion, it's for all occasions, not just the special ones.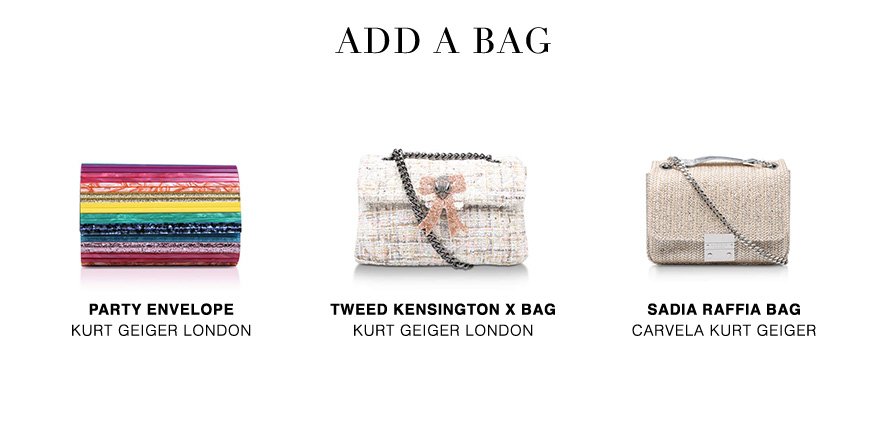 Shop All Occasion