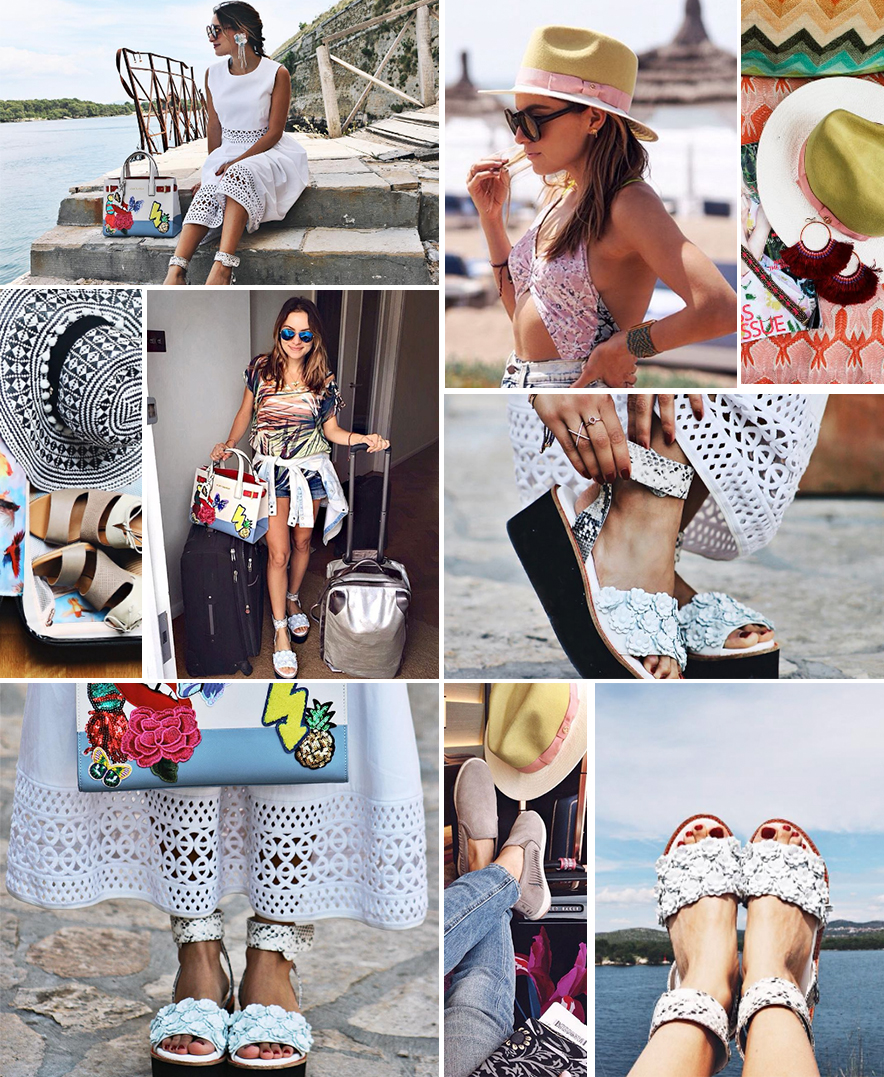 Taking style inspiration from Whitney's Wonderland couldn't be easier. But we won't lie, looking at her travel photos gives us serious holiday envy! From Croatia and Morocco to our hometown of London, Whitney's got you covered whether you're taking a vacation or a staycation.

Having been spotted in various Kurt Geiger goodies, we're here to help you nail summer style with a little help from Whitney, starting with the Kurt Geiger London 'Blanca' flatform sandals. Spanish inspired elegance with individual flower embellishment, they have been a summer staple of hers. In her own words, "It was love at first click when I spotted these comfy white flatform sandals online! They're that kind of special find which you come across only once in a while. Every time I wear them, I get so many compliments and people asking where I got them!"

If you're planning on hitting the beach in the next few months, take a look at our exclusive swimwear range. Taking inspiration from Whitney's trip to Morocco, our Kurt Geiger London 'Cut Out Swimsuit' and 'Panama Hat' will keep you cool in the sun. This perfect pairing can be worn with shorts as a cover-up to take you from beach to bar. We're just a little bit obsessed with these two together! And for the plane journey over to your dream destination, channel Whitney's off-duty style with our KG Kurt Geiger 'Little' slip-on trainers. The supple suede with bow detailing is the ideal accompaniment to your in-flight fashion.

However you decide to wear your Kurt Geiger purchases this summer, be sure to share them with us through our Facebook, Twitter and Instagram.

Photos courtesy of Whitney's Wonderland. Follow her travels via her Instagram and Facebook.
Shop New Arrivals